2017 CANDLELIGHT WALK!
By A. Cappellano- RADAR Coalition on 2017-04-30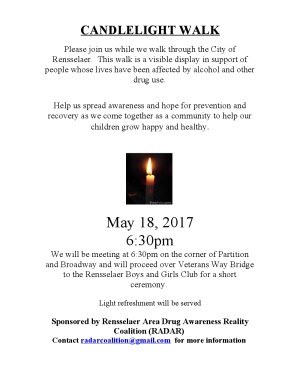 *IF YOU OR SOMEONE YOU KNOW IS STRUGGLING WITH THE DISEASE OF ADDICTION, PLEASE DON'T GIVE UP!
THERE IS ANOTHER WAY! 
PLEASE USE ANY OF OUR ONLINE TOOLS & RESOURCES!
DON'T BE AFRAID TO ASK FOR HELP!
WE ARE HERE FOR YOU!!